My love of the piano has been fundamentally informed by two women: Carol Hills and Mary Lou Williams.
My Mother and Carol were very close. In a creative writing class in her later years, my Mother described their connection:
She was outspoken, easily tearful and adored jazz as well as classical music. Often when I came by for one of our sisterly visits, I would find her in their living room seated at one of the two 12 foot grand pianos playing her heart out. At parties she played for applause and fun. Alone at home she played to unburden her heart. For her the world as well as our individual human lives operated irrationally and deserved tender pity, tears and forgiveness....

Carol died about six years ago and I still acutely mourn her loss whenever something really sad or awfully funny happens. I find myself silently mouthing words to her when events in our children's lives come to fruition, events she saw the beginnings of all those years ago. I sometimes wonder if she isn't up there looking down on our increasingly complicated world, alternately weeping and laughing over how ridiculous we human beings behave. Her gifts to me were life changing and beyond expression. She knew she was my dear friend, but I doubt she ever guessed she was also my great teacher.

Carol Hills
(as a child with her Mother, and in the 1960s to the 90s)
Carol was my second mother. Her unconditional love complemented her profoundly deep relationship to music generally and piano specifically. She played everything from Bach to Fats Waller. My love of the piano was ignited and catalyzed by Carol. Her energy and enthusiasm inspired my sense of the instrument and the music it could make.
In my mid twenties, after a year at Berklee College of Music in Boston, I had the opportunity and privilege to study with Mary Lou Williams, an extraordinarily influential and beyond category musician and artist. This was near the end of her life when she was a full-time professor and artist-in-residence at Duke University.
Mary Lou played through all the eras of jazz. She was on a mission to promote and revive, as Duke Ellington called it, the Music of Freedom of Expression because of the great healing she knew it contained. I am blessed and grateful to share this love and caring of the music as she did with me.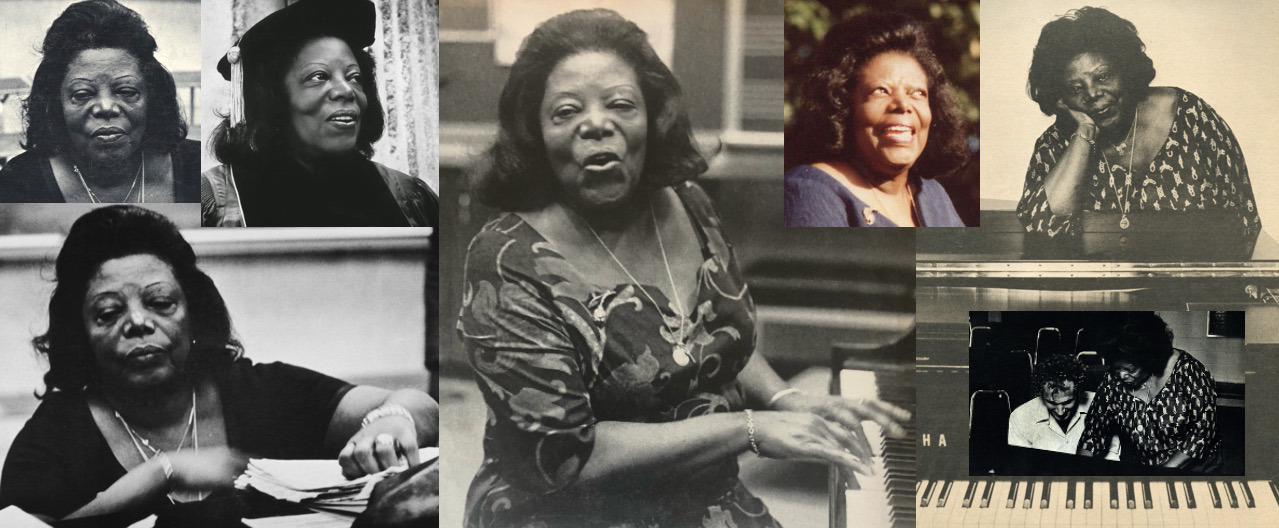 Mary Lou Williams
(in the latter 70s)
"All the music is great. It's music that should be on earth, should be played all the time because it has a healing in it. And it's a conversation, if you can get to it while you're playing. It's really needed."
In our time of profound upheaval, this expanding reflection evokes the ineffable, sacred articulation of our species' universal language. The focus is on a form of 20th century piano expressing what the nature of being human means and can include.